Healthier Cooking with HOLSEM Air Fryer
Views: 49 Author: HOLSEM Publish Time: 2017-12-01 Origin: HOLSEM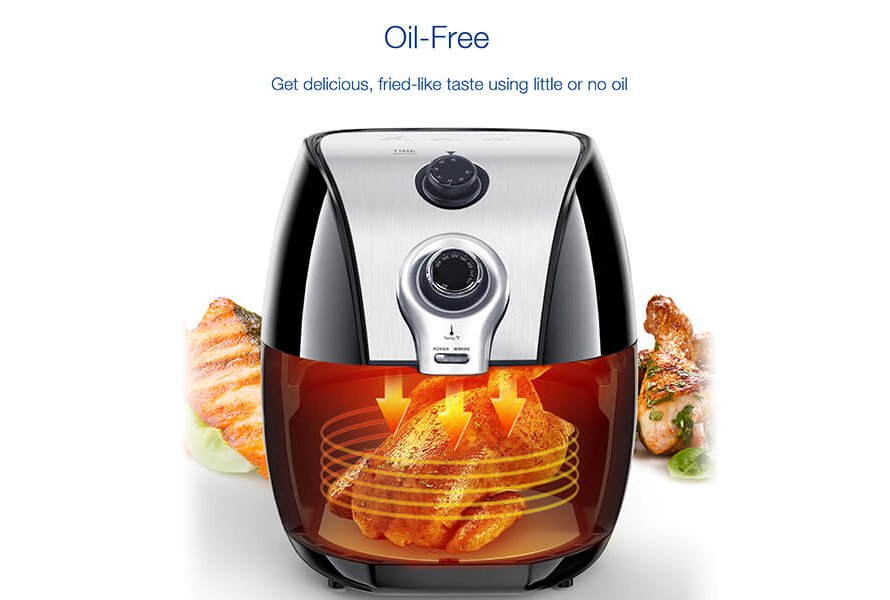 HOLSEM Air Fryer provides an easy and healthy way of preparing your favorite ingredients. By using hot and rapid air circulation, it is able to make numerous dishes. The best part is that the air fryer heats food at all directions and most of the ingredients do not need any oil.
Fry, Bake, Steam, Grill, Roast and Unfreeze - All in One
Other than being fantastic for frying, the top-notch HOLSEM Air Fryer with rapid air circulation technology also enables you to bake, steam, grill, unfreeze and even roast your favorite dishes for a one stop solution for all of your meals.
Rapid Air Circulation Technology for Healthier Frying
Enjoy full flavor, zero guilt by using less or no oil. With our industry-leading rapid air circulation technology, your food is surrounded with turbo cyclonic air rather than oil. That means a faster and even cooking result all around. Using hot air means less oil, fewer calories and also less mess for a greater taste with up to 70% less fat.
Smart Temperature Control & Automatic Switch-Off
You can cook within the wide temperature range from 175℉ to 400℉ by adjusting the easily-operated LED buttons. Equipped with a timer, the air fryer switches off automatically when the timer counts down to 0 or when you pull out the pan. It will begin to work once you slide the pan back into the fryer.

Digital Screen for Easy Control
The digital touchscreen interface helps you to customize the settings to cook the food you like. You can control the time and temperature more easily and precisely. Enjoy your favorite food prepared at the right temperature, the right time for the best taste!

Cookbook Full of Tempting Recipes
This cookbook encourages you to cook various low-fat food with HOLSEM Air Fryer. A variety of recipes demonstrate the multiple functions of the appliance, with which you can cook in a healthier, faster and more convenient way.

Easy to Clean and Less Smell
It's safe, quick and easy to clean the pan and the non-stick coated basket in a dishwasher. The rapid air technology keeps you and your home from the smell of cooking compared to a normal fryer.