Get to know the Comprehensive Protection System provided by HOLSEM Surge Protectors
Views: 66 Author: HOLSEM Publish Time: 2017-12-30 Origin: HOLSEM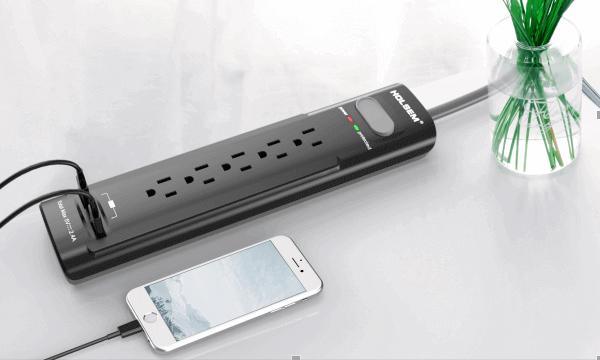 At HOLSEM, your safety is our priority. That's the reason why our surge protectors are made to provide the top safety standards to safeguard your home and your family. We know profoundly that outstanding safety calls for extreme attention to details and thoughtful plans for all the possible circumstances that may cause safety issues. So our industry-leading development team has taken numerous exams and various procedures to find out safety concerns in other surge protectors, and developed our Comprehensive Protection Systems covering surge protection, overload protection, static resistance, input and output temperature control, and lightning protection.
Surge Protection

Overload Protection

Static Resistance
Lightning Protection
Input and Output Temperature Control
Comprehensive Protection
Comprehensive Protection is HOLSEM's all-around advanced safety protection system, providing the exclusive protection agaisnt various risks associated with other general surge protectors.
Surge Protection: Adequate joule rating for our different models of surge protectors ensures that no matter what your charging needs are, HOLSEM Surge Protectors can provide the surge protection of enough joule rating, ranging from 1000J to 4000J, to protect your devices, your home, and your family.
Overload Protection: HOLSEM Surge Protectors are equipped with the advanced Double Break Safety Switch. In the event of power overload, the reliable Double-Break safety switch will trip off automatically to protect your devices and your home. The grey switch on top is designed to be perfectly loose, to ensure it won't get stuck after long time of use. And it acts as a cover for the real safety switch underneath to protect the red switch from accumulating dust or dirt. After one year's testing and several adjustments by our dedicated engineers, we've found the most ideal force level for our Double-Break safety switch.
Comprehensive Protection Systems have been applied to all of our power strips, surge protectors, and chargers, offering unrivalled reassurance to our valued customers.